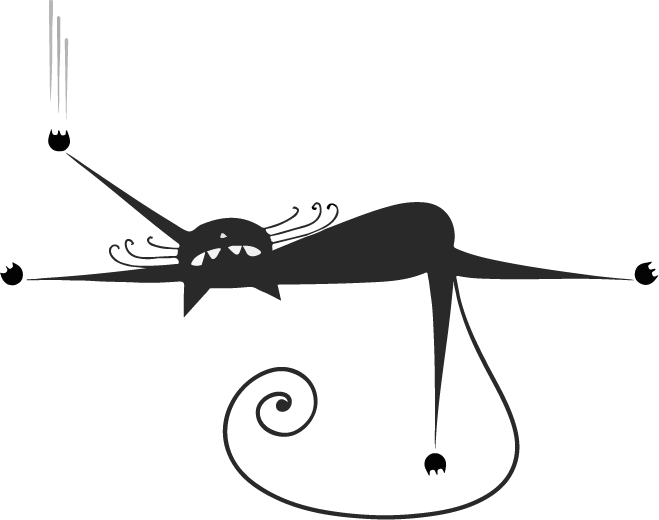 WE MAKE BEAUTIFUL RAGAMUFFINS
LATEST NEWS
6.5.19
Our home has been a flurry of craziness over the past few months! We knew we had some kitties on the way, but we weren't expecting the litters to be so close together. Of the 10 kittens we have, the oldest are now 5 weeks, but the youngest are 3 weeks. That means we had 3 litters in a span of 2 weeks!
So on to the good stuff...we've added pictures below, although not of all of the kittens - they're notoriously difficult to photograph. Most of the pictures we shoot end up being shots of fluffy blurs, but I promise we will add more in the next week, along with descriptions (things in a house with 3 litters of kittens are a bit hectic). We believe we have 8 boys and 2 girls (although checking that is difficult at this age, so that is subject to change). We also have some very unusual colors between the litters - for example, we have what looks like a tuxedo smoke (which shouldn't be possible, but who knows). That's also subject to change as they get older!
We have gotten quite a few emails asking about the kittens, and some of you have asked about reserving one (or two). We're going to try to make this a bit more user-friendly this go around and we'll put links to the deposit form right next to their pictures, but you're always welcome to go here to make a deposit, as well.
AVAILABLE KITTENS
LYNX POINT AND WHITE MALE
$1,600
Mozart loves making new friends (dogs, kids, other cats, the vacuum - doesn't matter). He's been adopted and is on his way to Pittsburgh!
BLACK AND WHITE BI-COLOR MALE
$1,800
Joker is the shy guy. He'll hide behind you and watch his littermates play, and he prefers the perch of your arm. He's been adopted, and is now living in North Carolina.
SEAL POINT AND WHITE MALE
$1,600
Oscar is sneaky, and stalks his littermates non-stop. His hobbies also include stalking your fingers and toes, and doing that cute butt-wiggle before he pounces.
TUXEDO MALE
$1,800
Loki is just *cool*. He's the boss of the applesauce, and dogs and vacuum cleaners don't bother him a bit. He also supervises the cleaning of the litterbox at every opportunity.
SEAL CREAM AND WHITE BI-COLOR MALE
$1,600
Don't let Bandit's mask fool you - he's a ridiculous snuggle-bug. One of the braver kittens, he will follow you anywhere in case you get the sudden urge to throw some love his way.
SEAL POINT AND WHITE MALE
$1,600
Stache is super-excited about his brand-new family in Rhode Island! Will he get a new name? Stay tuned...
SEAL POINT AND WHITE FEMALE
$1,600
Mochi (moe-chee) is floppy, frisky, and a lot of fun. She also has been adopted by a great new family in Lousiana!
SILVER MCTABBY FEMALE
$1,800
Princess Sophie is elegant, poised, and curious. She has been adopted by a great family in Michigan!
NATURAL MINK AND WHITE MALE
$1,800
There are a few names that are under consideration, but he has a wonderful new home in Ohio!
BLUE POINT AND WHITE MALE
$1,600
Bear is one of the bigger kittens, and he's a total lovebug. He's been adopted by an amazing couple, and will be an RV kitty, traveling the US!
Upper Arlington, OH 43221
info@desertmuffins.com
480-215-8176